In a nutshell
The new EU CAP, Common Agricultural Policy, will raise the amount of THC cannabinoid allowed in hemp and hemp products from 0.2% to 0.3% in 2023, which is something, but we say it needs to go further, faster.
What are cannabinoids and how much of them are in hemp and cannabis?
The hemp plant contains over 100 chemical compounds called cannabinoids, which interact with the human body's endocannabinoid system in different ways. CBD, cannabidiol, is a cannabinoid from hemp that many people use to help deal with anxiety, in what is now a booming industry worldwide. THC, tetrahydrocannabinol, is a cannabinoid found mainly in cannabis, which has multiple medical benefits and also delivers the 'high' that users of recreational cannabis enjoy. THC is also found in small amounts in hemp.
The European Union currently has a limit of 0.2% THC in hemp and hemp products such as CBD oil, so that growers can access financial supports and incentives. Medical and recreational cannabis typically contains 10-30% THC. So hemp products with THC in low amounts will not be used as an uncontrolled drug any time soon. But hemp products that contain THC still need to be regulated effectively, along with legal cannabis for medical and recreational purposes, to protect children and to ensure global quality standards, which will ideally be organic.
EU Common Agricultural Policy (CAP) increases THC limit for hemp products
In the latest CAP, agreed on December 3, 2021, the THC limit in hemp and hemp products is to increase to 0.3%, coming into force in 2023. What this means is that hemp growers and producers will have less worries about getting their crops or outputs confiscated by police for being fractionally over the current 0.2% THC limit. Growers will also be able to grow new varieties of hemp.
Are all EU countries waiting for CAP to open up the hemp market?
No. In the Czech Republic, hemp crops and products can have up to 1% THC. In Italy, the THC limit is 0.6%. Hemp growers in these countries already have less to worry about, but their crops cannot qualify for EU subsidies and incentives.
What do EU hemp growers think?
Hempoffset caught up with Ed Hanbidge, who is a licensed hemp grower in Ireland's County Wicklow. Ed (pictured at left in above image, with Hempoffset's Gary Byrnes), what does this new CAP reform mean to you and other hemp growers in Europe?
'I think that the increase is a bit of a cop-out. To go from 0.2% to 0.3% is only bringing us back in line with what the limit used to be. Back in the eighties and early nineties, it was 0.3%, then it was reduced to 0.2%. There is no scientific reason for it to be 0.2%, it was a figure that was guesstimated to be the transition from hemp to cannabis. So as nice as it is to get an increase, it's only giving us back what we had before and it does not bring us to where we need to be, which means that for all the hard work it's taken to get an increase of 0.1%, now the work begins all over again to go back to the legislators to ask for more. It's an Oliver Twist scenario, "Please sir, can I have some more". It's not going to change much really, it's an increase in the 'cultivation' of hemp, and real change comes when the products on the shelf can have THC. The increase won't affect the consumer of hemp products, and it will only be an advantage to the hemp farmer if there are new cultivars placed on the European plant database list. This only happens when the breeder/owners of these genetics go through the process of getting them placed on the list. That could take a number of years, and in that time how far will ahead of Europe will the US, Canadian, Asian producers be?
'The European Commission needs to look at what countries are leading the pack, the likes of Switzerland, Italy and Luxembourg, and see that world didn't end there, they didn't self implode, they didn't become outlaws, renegades or addicts, no. What did happen is they used a common-sense approach to capitalise upon, and capture, a large chunk of the market leaving the rest of us behind and they continue to pull ahead. They are legalised, they are normalised and they profit from it. We can't compete with them because the genetics we can avail of just aren't as high in cannabinoids, therefore we can't be as efficient in utilising or extracting, therefore we can't be cost-effective. What happens then, well the cheaper products can flood the market and take over. Fair play to the foresight of the legislators and regulators in those progressive countries, they have helped their farmers and producers.
'As for the CAP, pillar one money has always been available to the farmer so there is no change there. What we need here in Ireland is pillar two funding to be made available for hemp, and there again, it WAS in place, then it was removed. So if we get it back again it'll be great, but we will only be getting what we had before. There are a few schemes that hemp needs to be included in and to implement this couldn't be hard done in my opinion. One such scheme is the protein aid, which includes peas, beans and lupins so to add in hemp, considering its 35% protein and a more beneficial and digestible protein than the 3 already included, shouldn't be too difficult. There are also Knowledge Transfer schemes being reintroduced in 2023, and there again I think hemp cultivation and production should be given funding.
'The Department of Enterprise gets a huge allocation of funds from the pillar two CAP, so it's only right that they support and encourage the use of this crop in all aspects, whether it be cannabinoids, textiles, food and all the 100s of used for hemp. How else will we actually meet our climate target? When we have a crop, that grows in the ground, and can do anything that timber or oil can do, then it needs to be considered as a safe bet to save the environment.'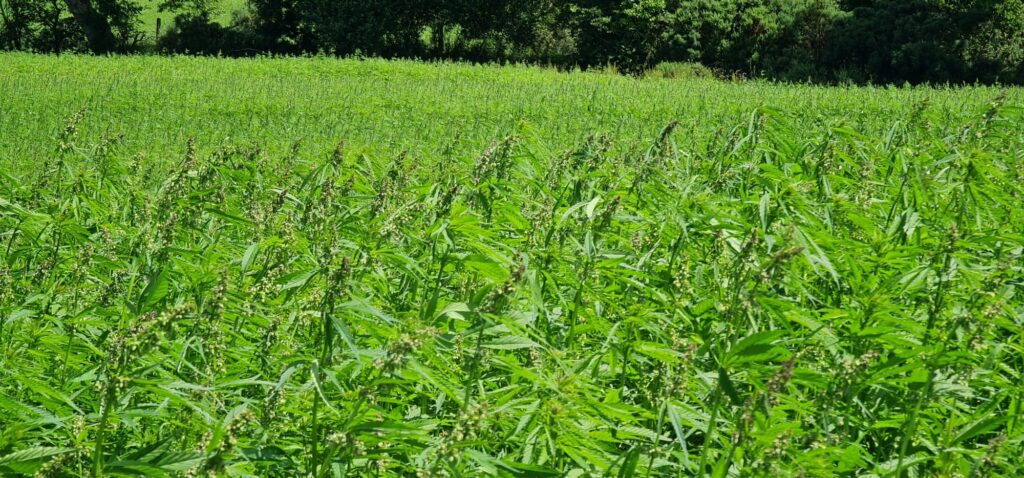 What EU supports are available to growers?
(From the European Commission site, link below)
Farmers who grow hemp are eligible for area-based direct payments under the CAP. Farmers must meet the standard eligibility conditions for direct payments, as well as additional requirements specific to hemp ensuring that no illicit crops receive any CAP support.
The variety of hemp being cultivated must have a THC content below 0.2%.
Farmers must use certified seed of varieties listed in the EU common catalogue of varieties of agricultural plant species. There are 75 different hemp varieties registered in this catalogue.
EU countries can decide to grant, under certain conditions, voluntary coupled support (VCS) to farmers growing hemp. VCS for hemp is currently implemented in France, Poland and Romania.
Hemp farmers may also benefit from support implemented through rural development measures available under the second pillar of the CAP. Relevant types of support are designed to facilitate investments, knowledge-building, business start-ups, innovation, supply chain organisation, organic farming, environmental protection and climate action.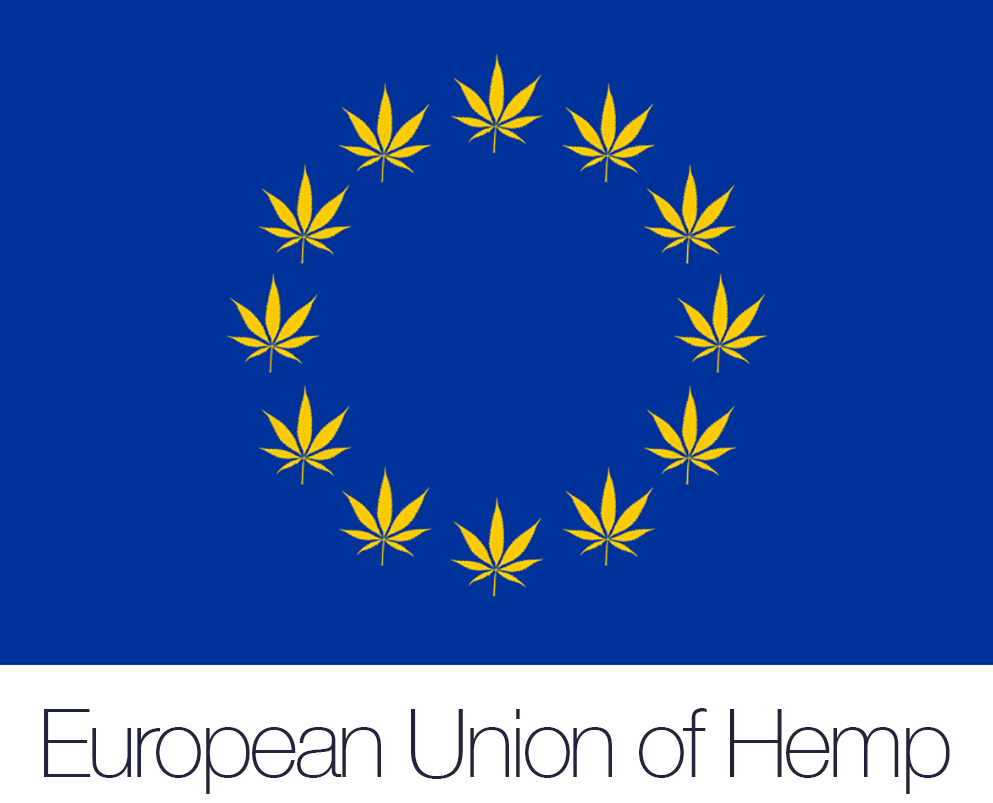 What does Hempoffset propose for the EU hemp market?
Hempoffset wants to see an integrated, accessible and incentivised market for hemp and cannabis products in the European Union. All restrictions on a plant, the Cannabaceae family, should be removed, so that hemp can drive a sustainable future with its carbon removal power and its outputs in plastics, biodiesel, hempcrete, paper, food, medicine and more.
Learn more
Meet our partner grower, Ed Hanbidge, Co Wicklow, Ireland
Visit Ed's organic hemp product store – http://keadeenmountainfarms.ie/
US National Hemp Association on the cannabinoids found in hemp – https://nationalhempassociation.org/a-list-of-the-different-cannabinoids-found-in-hemp/
EU supports for hemp growers – https://ec.europa.eu/info/food-farming-fisheries/plants-and-plant-products/plant-products/hemp_en#supportavailableunderthecap
Read more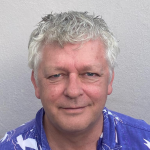 Founder and CEO at Hempoffset.com and TaoClimate.com.
Hempoffset works with hemp growers and makers worldwide, to capture and sequester CO2 at scale, while building a sustainable world.
Tao Climate works with companies and individuals that want to measure, minimise and manage their carbon footprints. Tao Climate is the way to carbon neutral.
We are proud members of the Google Startups for Sustainable Development program.