The Incredible Journey of Hemp: Tracing its Top 10 Impacts Across Human History
Hemp history is human history. Hemp, one of the oldest cultivated plants, has been intertwined with human history for thousands of years. Its versatile applications span textiles, paper, medicine, and construction. Here, we'll explore the fascinating timeline of hemp and its numerous roles in shaping human civilisation.
1. Ancient Origins
Hemp's roots can be traced back over 10,000 years to early civilisations. Archaeological evidence suggests its initial cultivation in what is now modern-day China and Taiwan. Its resilient fibres were utilised for textiles and ropes, marking the beginning of its journey as a vital material.
2. Textiles and Fibres
Hemp's exceptional fibres have played a significant role in clothing and protection throughout history. In ancient China, hemp fabric was used to create garments and footwear, while its robust fibres became essential for sailing ropes and shipbuilding in various maritime cultures.
3. Ancient Medicinal Uses
Hemp's value extended beyond fibres to its medicinal properties. Ancient Chinese texts highlight hemp's role as a remedy for various ailments, showcasing its historical significance in traditional medicine.
4. Hemp in Religion and Spirituality
Hemp held spiritual significance in cultures like ancient India, where it was revered as a sacred plant and used in rituals. Additionally, hemp seeds provided a source of sustenance and energy in these societies.
5. Hemp's Western Influence
Hemp reached Europe and other regions through trade and exploration, becoming a crucial crop during the Middle Ages. Its fibres were used for textiles, ropes, and sails.
6. Hemp and Paper
Before the widespread use of wood pulp, hemp was used in paper production. Notable historical documents, including the Gutenberg Bible, were crafted on hemp-based paper due to its durability.
7. Hemp's Role in Colonial America
Hemp cultivation was promoted in colonial America for its versatility. Its fibres were used in textiles, and it became an essential crop for the burgeoning nation's maritime industry.
8. Hemp for Nutrition and the Industrial Revolution
Hemp seeds gained recognition for their nutritional value, containing essential fatty acids and proteins. With the rise of the Industrial Revolution, hemp was utilised in manufacturing products like canvas, clothing, and even automobile interiors. (See Henry Ford's hemp car.)
9. Hemp's Prohibition and Modern Revival
The 20th century witnessed the unjust prohibition of hemp due to its association with marijuana/cannabis. However, the 21st century has seen a resurgence of hemp cultivation due to its eco-friendly attributes, sustainable applications, and the distinction between hemp and marijuana/cannabis.
10. Contemporary Applications of Hemp
Today, hemp is celebrated for its eco-friendly qualities and diverse applications. It is used in sustainable textiles, biodegradable plastics, construction materials, biofuels, and even seed oil and CBD products with potential therapeutic benefits.
Hemp is the Future
The history of hemp is a story of adaptability, versatility, and resilience. From its ancient origins as a textile fibre to its modern applications in sustainable industries, hemp has evolved in tandem with human civilisation, leaving an enduring impact on multiple facets of our lives. As society increasingly embraces sustainability and ecological awareness, hemp stands as a symbol of nature's abundance and human ingenuity. Hemp's future is the human future.
---
Learn more
Join us as we enable the growing of hemp on a billion hectares of land all over the world.
Visit our Hemp Hub for more information about this fascinating and powerful plant.
---
Latest posts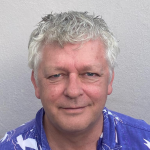 Founder and CEO at Hempoffset.com and TaoClimate.com.
Hempoffset works with hemp growers and makers worldwide, to capture and sequester CO2 at scale, while building a sustainable world.
Tao Climate works with companies and individuals that want to measure, minimise and manage their carbon footprints. Tao Climate is the way to carbon neutral.
We are proud members of the Google Startups for Sustainable Development program.