Ford built a car made with hemp biocomposites and powered by hemp fuel
Henry Ford is a name that has become synonymous with American manufacturing and the automobile industry. However, many people are unaware that one of Ford's most interesting inventions was actually a car made almost entirely out of hemp.
In the early 20th century, Henry Ford was on a mission to create a car that was not only affordable but also sustainable. He believed that hemp was the key to achieving both of these goals. Ford was a strong advocate for using renewable resources, and he saw hemp as an ideal material due to its strength, durability, and abundance.
In 1941, Ford unveiled his prototype for a car that was made almost entirely out of hemp. The car was called the "Hemp Body Car" and was designed to be lightweight, durable, and cost-effective. The body of the car was made from a mixture of hemp fibres, soybeans, straw, and resin, while the chassis was made from a combination of hemp and steel.
The car was a remarkable achievement for its time, and Ford was praised for his innovative use of hemp.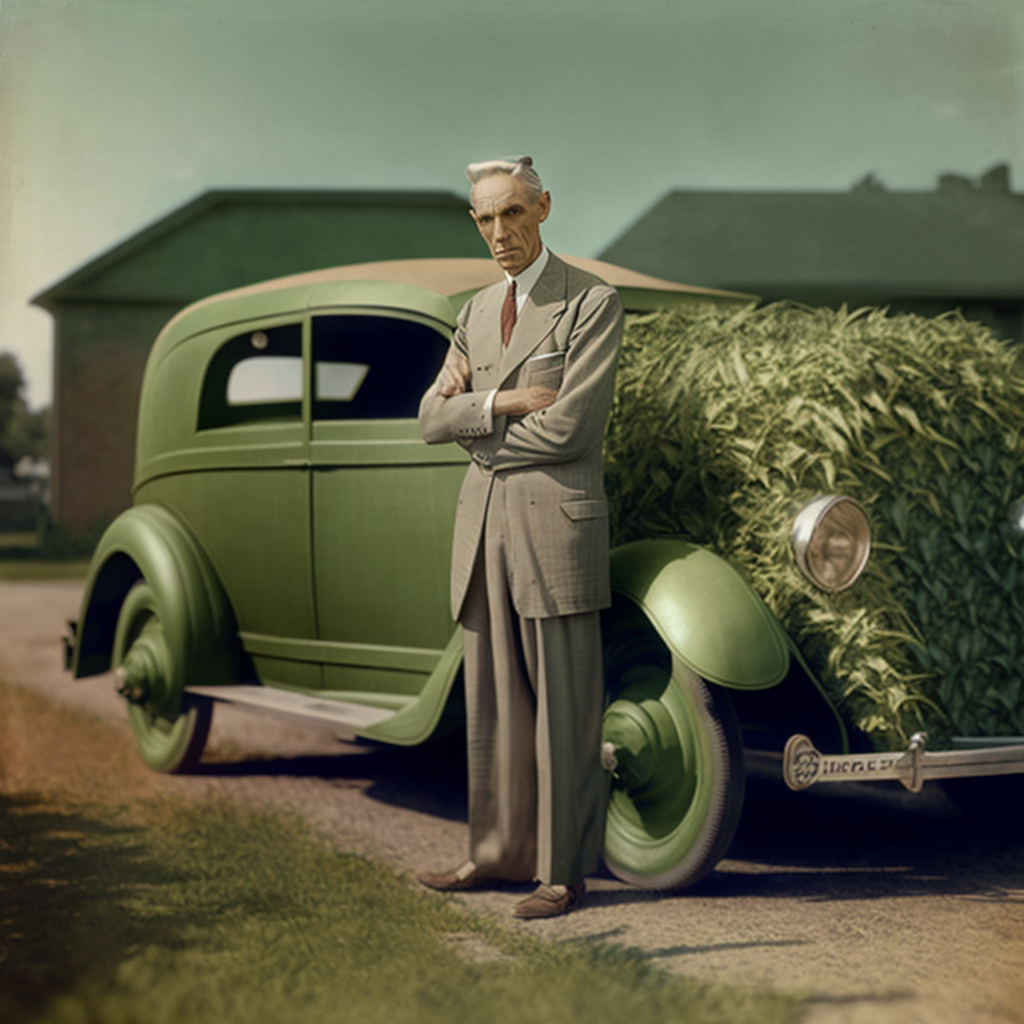 Powered by hemp too!
Henry Ford's Hemp Body Car was a remarkable achievement in sustainable transportation. Not only was the car made almost entirely out of hemp, but it was also powered by hemp ethanol fuel.
At the time, ethanol was already a common fuel source for cars, but it was usually made from corn or sugar cane. However, Ford saw the potential of using hemp to create ethanol fuel, which he believed was a more sustainable and cost-effective alternative to traditional fuels.
Hemp ethanol fuel is made by fermenting the sugars and starches in hemp biomass. This produces a biofuel that can be used in the same way as gasoline. Hemp ethanol fuel is considered a sustainable alternative to traditional fuels because it is made from a renewable resource and produces fewer emissions.
Ford's Hemp Body Car was designed to run on hemp ethanol fuel, which he believed would be the key to creating a truly sustainable car. The car was also incredibly efficient, with a fuel efficiency rating of around 40 miles per gallon, which was impressive considering the state of automobile technology at the time. Also, the hemp biocomposite body was much lighter than steel, greatly assisting fuel economies.
Unfortunately, the use of hemp ethanol fuel never became widespread due to political and economic factors. The oil industry and the government were not keen on promoting the use of a renewable fuel source that could potentially threaten their businesses. As a result, the use of ethanol fuel made from hemp was heavily restricted, and eventually, it fell out of use altogether.
However, there has been a renewed interest in the use of hemp ethanol fuel in recent years. With the increasing focus on sustainable transportation, many people are looking for alternative fuel sources that are renewable and produce fewer emissions. Hemp ethanol fuel could be a viable option for the future of sustainable transportation.
The Hemp Body Car never went into production, and Ford's dream of creating a sustainable car made from renewable resources never became a reality. The reasons for this are unclear, but it is believed that Ford faced opposition from the oil and steel industries, who saw his vision as a threat to their businesses.
The time for hemp cars has come again
Henry Ford's Hemp Body Car was a remarkable achievement that showcased the potential of using hemp as a sustainable resource in manufacturing. It remains a testament to Ford's innovative spirit and his commitment to creating a more sustainable future for all. Henry Ford's vision for a sustainable car made from renewable resources was far ahead of its time. Today, there is a renewed interest in the use of hemp as a sustainable resource. Hemp biocomposites are widely used in high-performance car components, and some innovators and companies are again developing completely hemp-based cars.
Source high-quality hemp materials for your project
---
Image credits
Header image from 1941: https://commons.wikimedia.org/wiki/File:Ford_HempBodyCar.jpg
Colour image by Midjourney AI
---
Latest posts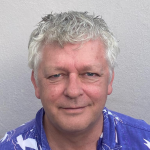 Founder and CEO at Hempoffset.com and TaoClimate.com.
Hempoffset works with hemp growers and makers worldwide, to capture and sequester CO2 at scale, while building a sustainable world.
Tao Climate works with companies and individuals that want to measure, minimise and manage their carbon footprints. Tao Climate is the way to carbon neutral.
We are proud members of the Google Startups for Sustainable Development program.