Simply join The Way
The Way is our very cool, super-useful monthly newsletter on climate, sustainability and hemp. Sign up today and you'll receive a return email with a 20% discount code for our incredible Hemp Carbon Credits.
Introducing Tao Climate's Hemp Carbon Credit: Your Path to a Greener Future!
What does the Hemp Carbon Credit do?
Tao Climate's Hemp Carbon Credit is your ticket to combat climate change effectively and sustainably. This revolutionary product harnesses the incredible carbon-sequestering power of hemp to offset your carbon footprint. With every purchase, you're investing in a greener, healthier planet. We have Hemp Carbon Credit products to manage the carbon footprints of people, SMEs and large enterprises, and also products to offset air travel carbon footprints.
How long will it last?
Our Hemp Carbon Credits have a long-lasting impact. Hemp is a hardy and fast-growing plant, making it an incredibly efficient carbon absorber. The hemp carbon fibre is used to make hempcrete, a sustainable construction material that locks the carbon away, permanently and safely, for centuries. Your investment continues to benefit the environment for many years to come.
How will it help people?
By choosing Tao Climate's Hemp Carbon Credit, you're actively contributing to a more sustainable world. Your investment supports hemp growing, sustainable farming practices, and the construction of hempcrete housing and infrastructure. You're creating jobs and improving the livelihoods of communities involved in hemp cultivation. You become a part of a global movement, removing measurable CO2 from the atmosphere, leaving a legacy of cleaner air, healthier ecosystems, and a brighter future for generations to come.
How is it better than previous products?
Tao Climate's Hemp Carbon Credit stands out for several reasons:
Sustainability: Hemp is a natural carbon sink, absorbing more CO2 per acre than most other crops. Our credits are backed by science, data and our sustainability vision.
Transparency: We provide clear, verifiable data on how your investment is making a difference, ensuring transparency and accountability.
Local Impact: We partner with local communities, promoting sustainable farming practices and creating a positive impact where it matters most.
Global Reach: Our credits are available worldwide, allowing individuals and businesses from all over the globe to join the fight against climate change.
Where can I purchase the product?
You can purchase Tao Climate's Hemp Carbon Credits easily through our user-friendly online platform. Visit www.taoclimate.com/act-now to get started on your journey towards a greener future today.
Don't wait! Be a climate action hero and make a lasting impact with Tao Climate's Hemp Carbon Credit. Together, we can turn the tide on climate change and build a sustainable, thriving planet for all.
#ClimateAction #Sustainability #GreenFuture #ClimateHero
---
Latest posts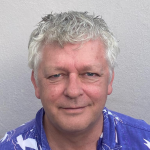 Founder and CEO at Hempoffset.com and TaoClimate.com.
Hempoffset works with hemp growers and makers worldwide, to capture and sequester CO2 at scale, while building a sustainable world.
Tao Climate works with companies and individuals that want to measure, minimise and manage their carbon footprints. Tao Climate is the way to carbon neutral.
We are proud members of the Google Startups for Sustainable Development program.