The injustice of bogus carbon credits
The climate crisis is accelerating, and we need to take urgent action to reduce our emissions. However, some companies are using forestry and direct air capture (DAC) carbon credits as a way to greenwash their activities and avoid making real reductions.
Forestry carbon credits are generated when a company agrees to protect or restore a forest. The idea is that the trees will absorb carbon dioxide from the atmosphere, offsetting the company's emissions. However, there are a number of problems with this approach.
First, forestry carbon credits are often based on flawed assumptions about how much carbon trees actually absorb. For example, studies have shown that many forestry projects overestimate the amount of carbon that will be sequestered.
Second, forestry carbon credits can lead to land grabs and displacement of Indigenous peoples. When companies buy up land to protect or restore forests, they often displace the people who have lived there for generations.
Third, forestry carbon credits can be used to justify continued deforestation. For example, a company might argue that it can continue to clear forests for logging or agriculture as long as it buys enough forestry carbon credits to offset its emissions.
Direct air capture (DAC) is a newer technology that aims to remove carbon dioxide directly from the atmosphere. DAC machines use energy to suck CO2 out of the air and store it underground. However, DAC is a very energy-intensive process, and it is not yet clear how it can be scaled up to make a significant impact on climate change.
In addition, DAC carbon credits are often very expensive. This means that only large corporations can afford to use them, which further disadvantages small businesses and Indigenous communities.
For all of these reasons, forestry and direct air capture carbon credits are an unjust way to address the climate crisis. They are often based on flawed assumptions, they can lead to environmental harm, and they are only accessible to the wealthy.
Time to get angry, and take meaningful action
People should be angry about corporate greenwashing by funding ineffective, if not harmful carbon offsets. These companies are using carbon credits to pretend that they are taking action on climate change, when in reality they are doing very little to reduce their emissions.
We need to demand that companies make real reductions in their emissions, and we should not support them if they are using carbon offsets to greenwash their activities.
End the injustice of bogus carbon credits
Here are some things that you can do to fight corporate greenwashing:
Educate yourself about carbon offsets and the problems with forestry and DAC.
Talk to your friends and family about the issue and encourage them to make informed choices about the products and services they buy.
Contact companies that you believe are greenwashing and ask them to make real reductions in their emissions.
Support organisations that are working to hold corporations accountable for their climate impact.
Support our vision of hemp as a tool to stop climate change while delivering Environmental Justice and a sustainable future for all.
Together, we can make a difference and demand that companies, and governments, take real action on climate change.
---
Learn more
Visit our Hemp Hub to learn all about hemp's environmental benefits.
Subscribe to The Way newsletter for climate and hemp news.
---
Latest posts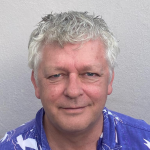 Founder and CEO at Hempoffset.com and TaoClimate.com.
Hempoffset works with hemp growers and makers worldwide, to capture and sequester CO2 at scale, while building a sustainable world.
Tao Climate works with companies and individuals that want to measure, minimise and manage their carbon footprints. Tao Climate is the way to carbon neutral.
We are proud members of the Google Startups for Sustainable Development program.