Accessibility
Accessibility is critically important to us. If you have difficulty navigating or reading anything on this site, just click on the blue Accessibility icon, at the top right of every page, and you can easily improve your experience. If you continue to have any issues, please contact us on the support form below.
Tell us what went wrong and how we can make it go away
If you have a technical issue on our website or our ecommerce store, contact us right way.
We promise to fix what went wrong as soon as we can
Check out our FAQ + Help resources.
If you'd like to share general feedback, you can email hello@hempoffset.com or use our contact form.
If you'd like to chat with a member of our customer experience team, click on the little green chat icon, at the bottom right of the screen. It looks like this: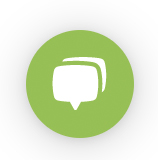 ---
Latest posts