Record global temperatures. We've only gone and done it
The world has been left astounded as this week saw record global temperatures registered. As climate change continues to push the boundaries of what we once considered normal, scientists predict that this summer, El Niño, a weather phenomenon known for intensifying warming trends, will push temperatures even higher. Even UN Secretary-General Guterres says that the climate crisis is "out of control". Amidst this alarming scenario, a glimmer of hope emerges in the form of hemp – an incredible plant with the potential to remove vast quantities of CO2 from the air quickly and effectively.
Heatwave breaks records
Temperature records around the globe have been shattered this week, underscoring the urgency of addressing climate change. From scorching heatwaves in traditionally cooler regions to prolonged droughts and raging wildfires, the signs of a warming planet are becoming increasingly evident. These extreme weather events, coupled with the looming threat of an El Niño summer, make it clear that swift action is needed to mitigate the impact of rising temperatures.
El Niño amplifies climate challenges
El Niño, a cyclical weather pattern caused by warmer-than-average ocean temperatures in the equatorial Pacific, has the potential to exacerbate the already dire situation. It typically leads to altered weather patterns, including intensified heatwaves and decreased rainfall in some regions. Scientists warn that this El Niño cycle may further fuel the global temperature rise, posing significant challenges to vulnerable ecosystems and communities worldwide.
Hemp's remarkable carbon sequestration potential
Amidst the escalating climate crisis, hemp emerges as a powerful tool in our fight against rising CO2 levels. Hemp, a versatile plant long misunderstood due to its association with its cousin, marijuana, holds immense promise in removing carbon dioxide from the atmosphere. It is a fast-growing, high-biomass crop that excels at carbon sequestration, absorbing CO2 from the air during photosynthesis and storing it in its fibres.
Rapid carbon capture and sustainable solutions
What makes hemp particularly noteworthy is its ability to capture carbon dioxide at a remarkably high rate. With its rapid growth cycle of just a few months, hemp can remove substantial amounts of CO2 from the atmosphere during its lifespan. Furthermore, hemp can be utilized in various sustainable applications, including construction materials, biofuels, textiles, and biodegradable plastics, providing viable alternatives to carbon-intensive industries.
The potential for large-scale impact
Harnessing the power of hemp could have far-reaching implications for combating climate change. By integrating hemp cultivation on a large scale, we could unlock its full potential to remove CO2 from the atmosphere in vast quantities. Additionally, as hemp products gain popularity, they can contribute to reducing the reliance on fossil fuels, minimizing plastic waste, and transitioning to more sustainable practices across industries.
Where to from here?
The recent record-breaking temperatures and the impending El Niño summer serve as stark reminders of the urgency to address climate change. In this battle against rising global temperatures, hemp emerges as a beacon of hope. Its remarkable ability to quickly remove carbon dioxide from the atmosphere, and its versatility in sustainable applications make it a compelling solution to mitigate the effects of climate change. By embracing hemp cultivation and exploring its vast potential, we can take a significant step toward a more sustainable and resilient future for our planet.
---
Learn more
How hemp can achieve UN Sustainable Goals and help prevent more record global temperatures
Subscribe to The Way newsletter
The Guardian on record global temperatures
---
Latest posts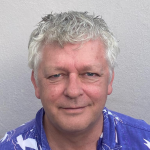 Founder and CEO at Hempoffset.com and TaoClimate.com.
Hempoffset works with hemp growers and makers worldwide, to capture and sequester CO2 at scale, while building a sustainable world.
Tao Climate works with companies and individuals that want to measure, minimise and manage their carbon footprints. Tao Climate is the way to carbon neutral.
We are proud members of the Google Startups for Sustainable Development program.