Data centres (DCs) are the backbone of the internet
'Cloud computing' was a smart bit of marketing. We imagine our data to be just floating around the sky prettily. From cat memes and dog GIFs to SaaS (Software as a Service) apps to emails and webchats, pretty much all our digital lives depend on the cloud. The reality is different: The cloud = data centres/centers, vast halls of servers that store our data and show it back to us when we demand it (which is essentially never for about 90% of the data stored). The DCs consume huge amounts of electrical power, and their construction uses tonnes of concrete and thousands of servers. Your data can fly merrily through the air for just the final few meters, over wifi or cellular connectivity.
What's keeping the data centre industry awake at night?
Top of mind for DC operators…
Supply chain issues – delaying construction programs;
Inflation – increasing costs across the board;
Environmental issues – a growing awareness within the DC industry, and in the general public, that continued growth will require environmental credentials pushed front and centre;
Power constraints – large DCs can consume 100s of MW of electricity while (mostly) state-owned electricity grids are not equipped to manage growth, change, or efficiency;
Environmental issues tightening controls by the customers, with tech companies being focused on sustainability issues with their DC providers and other developers building out DCs;
The increased cost of land and decreasing supply of suitable sites.
The DC industry is working hard to achieve carbon neutrality
Some big tech companies are very focused on environmental issues, carbon neutrality, and sustainability. This is very encouraging. There are data centres operating in Scandinavia that run on 100% renewable power PLUS the excess heat generated by the servers is piped offsite to heat nearby towns. This is amazing. It will be a journey to get all DCs operating to this standard, so let's keep moving forward. Over the next few years, the DC industry will be aligning with the Science-Based Targets Initiative's (SBTi) newly introduced Net-Zero Standard.
What is the Net-Zero Standard?
The SBTi has released a new and improved Standard, which provides companies with strict guidance for developing near and long-term emissions reduction targets in order to reach net zero.
The Standard is a hugely positive development: it helps businesses to work towards the same stringent definition of net zero and help limit the impact of global warming.
How Hempoffset can help achieve carbon neutral DCs
Our mission is to make it easy for data centres to achieve net zero quickly. Operationally, our industrial hemp crops capture CO2 in near real time, which can help offset the emissions generated by DC power consumption. Everything we do is validated, verified and certified. Our sequestration of CO2 into hempcrete enables the sustainable construction of data centres and other buildings. Even better, hempcrete continues to absorb CO2 for hundreds of years! Some DCs globally operate on 100% renewable energy, but that is the minority. Hemp biochar even has the potential to run fossil fuel-burning power stations! We also enable the creation of a lasting, powerful legacy, while making the tech companies' customers trust and love them!
Long-term benefits of Hempoffset carbon offsets
By growing industrial hemp at scale globally, the Hempoffset platform will not just remove enough CO2 from the air to enable carbon neutral DC operation in real time, but its multiplier effects will enable a fabulous, new world.
A measurable reduction in the amount of land used for livestock and dairy.
A measurable reduction in the amount of CO2 generated by cement/concrete production.
Benefits for bees and other pollinators, as well as overall biodiversity worldwide.
New industries in ethanol and biodiesel which will displace fossil fuels, and take money out of military budgets.
Hemp bioplastics will allow us to use plastic as we do now, but without using oil (virtually all plastics are made from fossil fuel oil).
And that's a vision we believe is worth fighting for.
---
Learn more
Our DC carbon footprint calculator
Learn about our vision for the tech industry to literally save the world
Contact us to learn how we partner with tech companies and data centre builders to help achieve net zero
Image credits
Images by Pexel.
Latest posts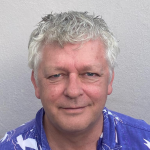 Founder and CEO at Hempoffset.com and TaoClimate.com.
Hempoffset works with hemp growers and makers worldwide, to capture and sequester CO2 at scale, while building a sustainable world.
Tao Climate works with companies and individuals that want to measure, minimise and manage their carbon footprints. Tao Climate is the way to carbon neutral.
We are proud members of the Google Startups for Sustainable Development program.