This is the first time an intergovernmental body issues a paper promoting the use of industrial hemp
We welcome a very interesting and exciting publication by UNCTAD, the United Nations Conference on Trade and Development: a report on industrial hemp. This is the first time an intergovernmental body issues a paper promoting the use of industrial hemp. The UN report states:
The C. sativa L. plant is a versatile, multipurpose crop. Given that its roots, flowers and fruits, stems and leaves have various medical, industrial and nutritional uses, their exploitation could generate significant agricultural benefits. Thus, a so-called whole-plant approach based on the exploitation of all parts of the plant should be at the core of any sectoral development strategy. This approach could facilitate the creation of production chains that are able to contribute to growth in rural areas, in manufacturing and in the food processing industry.

However, to fully exploit the potential of industrial hemp, countries would need to take specific actions. For instance, a clarification of the legal status of hemp as distinct from intoxicant cannabis substances could be the first step taken by governments. A precise understanding of production constraints imposed by regulatory frameworks in destination markets would also be necessary to identify market potential. Regional cooperation to facilitate the establishment of production chains may also be a strategy for developing countries to consider.

UNCTAD Industrial Hemp Report 2022
Read our detailed review
Click here for our detailed review of the UN report. Or read the UN report yourself here. What's certain is that this is huge progress towards the recognition of the power of industrial hemp. At Hempoffset and Tao Climate, we take a whole-plant approach, including the carbon qualities, to deliver sustainable opportunities globally.
---
Learn more
Read the complete UNCTAD hemp report
Read our complete review of the UN hemp report
---
Latest posts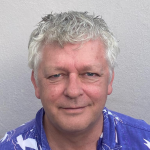 Founder and CEO at Hempoffset.com and TaoClimate.com.
Hempoffset works with hemp growers and makers worldwide, to capture and sequester CO2 at scale, while building a sustainable world.
Tao Climate works with companies and individuals that want to measure, minimise and manage their carbon footprints. Tao Climate is the way to carbon neutral.
We are proud members of the Google Startups for Sustainable Development program.