A small fraction of Ireland's arable land is enough
Because hemp can absorb up to 10 tons of carbon dioxide per acre/0.4ha, and in just one season, hemp is a very effective use of land. Even better, the hemp crop can be used to make biodiesel and low-impact construction material. This means that no new CO2 is created when using hemp biodiesel fuel to power diesel vehicles, and huge volumes of CO2 can be locked away in house walls for a century or more.
Do the math
Ireland's carbon footprint is 7.7 tons per person per year. So let's call it 8. Times our population of 5 million, and we have 40 million tons a year. That's a lot. Even by world standards, when the global average is 5 tons CO2 per person. It's because of Ireland's livestock and dairy-obsessed agriculture. And that huge coal-burning power station. And decades of underinvestment in public transport. And those are just for starters.
Galway, Mayo and Donegal can save Ireland
Hemp can absorb up to 10 tons per acre/0.4ha, so we need to grow hemp on 4 million acres. That's just over 16,000 square kilometers. Galway, Mayo and Donegal would do it! Ireland is more than 84,000 km2 so we'd need to grow hemp on 19% of the land. Currently, a whopping 80% of Irish arable land is used to grow grass (of the wrong kind!) for feeding to cows. And the cows fart a lot. And so it goes.
Just picture it!
Imagine going to Galway for a wonderful weekend of ceol agus craic and the added bonus of fields of hemp as far as the eye can see on either side of Galway Bay. It would bring a tear to the eye of even the most hardened ex-hippie.
And then you venture north to Mayo, with Croagh Patrick resplendent in a coat of fragrant hemp, no fear of God required – it's just industrial hemp, not weed!
And so to wee Donegal, a land in a world of its own, and the ideal spot for Bundoran's surfer 'dudes' to gaze fondly at the hemp all across the horizon as they 'catch' a wave back in, to the golden strand. The surfers know there's no point 'toking' industrial hemp, so they respect it from a distance.
Ireland can lead the way with surf hemp tourism
Okay, that heading wrote itself. But it could happen! We just need to imagine…
Read more
Wikipedia: List of countries by carbon dioxide emissions per capita
Wikipedia: Irish counties by size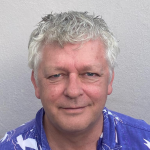 Founder and CEO at Hempoffset.com and TaoClimate.com.
Hempoffset works with hemp growers and makers worldwide, to capture and sequester CO2 at scale, while building a sustainable world.
Tao Climate works with companies and individuals that want to measure, minimise and manage their carbon footprints. Tao Climate is the way to carbon neutral.
We are proud members of the Google Startups for Sustainable Development program.