Lancaster Farming Hemp Podcast
Hempoffset/Tao Climate's Gary Byrnes was a guest on the legendary Eric Hurlock Lancaster Farming Hemp Podcast. Tune in right now and learn more about our vision for hemp and how we can literally save the world from climate change while building a sustainable utopia. We're deadly serious about this.

Apple Podcast:
https://podcasts.apple.com/us/podcast/tao-climate-hemp-is-the-way/id1434431054?i=1000605435108
Spotify:
https://open.spotify.com/episode/6q1rjLJCJld5rgiim7dEia

YouTube:
https://www.youtube.com/watch?v=HdTNFjeDOiw
---
Latest posts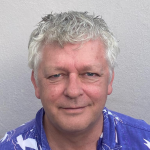 Founder and CEO at Hempoffset.com and TaoClimate.com.
Hempoffset works with hemp growers and makers worldwide, to capture and sequester CO2 at scale, while building a sustainable world.
Tao Climate works with companies and individuals that want to measure, minimise and manage their carbon footprints. Tao Climate is the way to carbon neutral.
We are proud members of the Google Startups for Sustainable Development program.