We don't need massive lifestyle changes to stop climate change
The world is facing a climate crisis that demands immediate and bold action. While changing our lifestyles is essential in the fight against climate change, it's not always easy for everyone. Fortunately, there's a solution that doesn't require people to make significant changes to their way of life: industrial hemp.
Industrial hemp, also known as hemp, is a versatile plant that has numerous applications. From textiles to building materials, hemp has been used for thousands of years. Today, we are learning more about the plant's potential to help stop climate change.
In this post, we will explore how industrial hemp can stop climate change without people having to change their lifestyles. We'll focus on three areas where hemp has significant potential: hemp bioplastics, hemp fuel, and hemp nutrition.
Hemp Bioplastics
One of the most significant contributors to climate change is plastic. Every year, millions of tons of plastic are produced from fossil fuels, and much of it ends up in our oceans and landfills. Plastic takes hundreds of years to decompose, releasing harmful chemicals into the environment and contributing to the greenhouse effect.
Hemp bioplastics offer a sustainable alternative to traditional plastic. Bioplastics are made from plant-based materials that can decompose quickly, reducing the amount of plastic waste in the environment.
Hemp is an excellent source of cellulose, a natural polymer that can be used to create bioplastics. Hemp-based bioplastics are biodegradable, non-toxic, and have a much lower carbon footprint than traditional plastics.
Several companies are already producing hemp bioplastics, and the demand is growing. The automotive industry is one of the biggest consumers of plastic, and many car manufacturers are exploring the use of bioplastics to reduce their carbon footprint. Hemp-based bioplastics are an excellent solution for car manufacturers because they are lightweight, strong, and can be moulded into any shape.
Hemp Fuel
Transportation is another significant contributor to climate change. Fossil fuel-powered cars emit harmful greenhouse gases that contribute to the warming of the planet. While electric cars are becoming more popular, they still require a significant investment in infrastructure to become a viable alternative.
Hemp can be used to create a sustainable fuel source that can be used in existing fossil fuel-powered cars. Hemp biofuel is made by converting hemp oil into biodiesel that can be used as a fuel source. Biodiesel is a carbon neutral drop-in fuel, requiring no engine modifications, and is also a cleaner alternative to traditional diesel as it emits fewer harmful greenhouse gases. Hemp ethanol can also be produced, from the plant stalks, as a replacement for gasoline.
Hemp biofuel is also easy to produce and can be grown locally, reducing the need for long-distance transportation of fuel. In addition, the leftover plant material from hemp biofuel production can be used as animal feed or fertilizer, reducing waste and providing additional benefits.
Hemp Nutrition
The meat and dairy industries are significant contributors to climate change. Animal agriculture is responsible for a significant amount of greenhouse gas emissions and requires vast amounts of resources, such as water and land.
Hemp has the potential to replace meat and dairy products in our diets. Hemp seeds are a nutritious superfood that is high in protein, fibre, and essential fatty acids. Hemp milk, made from ground hemp seeds, is a delicious and healthy alternative to cow's milk.
Hemp-based protein powders and other products are becoming increasingly popular among athletes and health-conscious consumers. The demand for plant-based products is growing, and hemp is an excellent alternative to meat and dairy products.
Hemp is also a sustainable crop that requires fewer resources than animal agriculture. It can be grown without the use of harmful pesticides and fertilizers, reducing the impact on the environment.
Grow Green to Go Green
Industrial hemp has enormous potential to help stop climate change without requiring people to make significant changes to their lifestyles. Hemp bioplastics, hemp fuel, and hemp nutrition are just a few examples of the plant's versatility and potential to reduce greenhouse gas emissions.
---
Learn more
The Guardian: Many Europeans want climate action – but less so if it changes their lifestyle, shows poll
Latest posts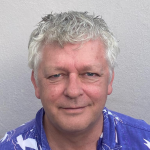 Founder and CEO at Hempoffset.com and TaoClimate.com.
Hempoffset works with hemp growers and makers worldwide, to capture and sequester CO2 at scale, while building a sustainable world.
Tao Climate works with companies and individuals that want to measure, minimise and manage their carbon footprints. Tao Climate is the way to carbon neutral.
We are proud members of the Google Startups for Sustainable Development program.