Understand the problem
We've made it easy to calculate your business's total contribution to the climate crisis. Taking this first step is critical. You can easily gather the data required from your business utility and transportation bills. Only by understanding the scale of the problem, and your part in it, can we make the changes needed to prevent… you know what. We're ready to work with you to ensure a liveable future for humanity and all of nature.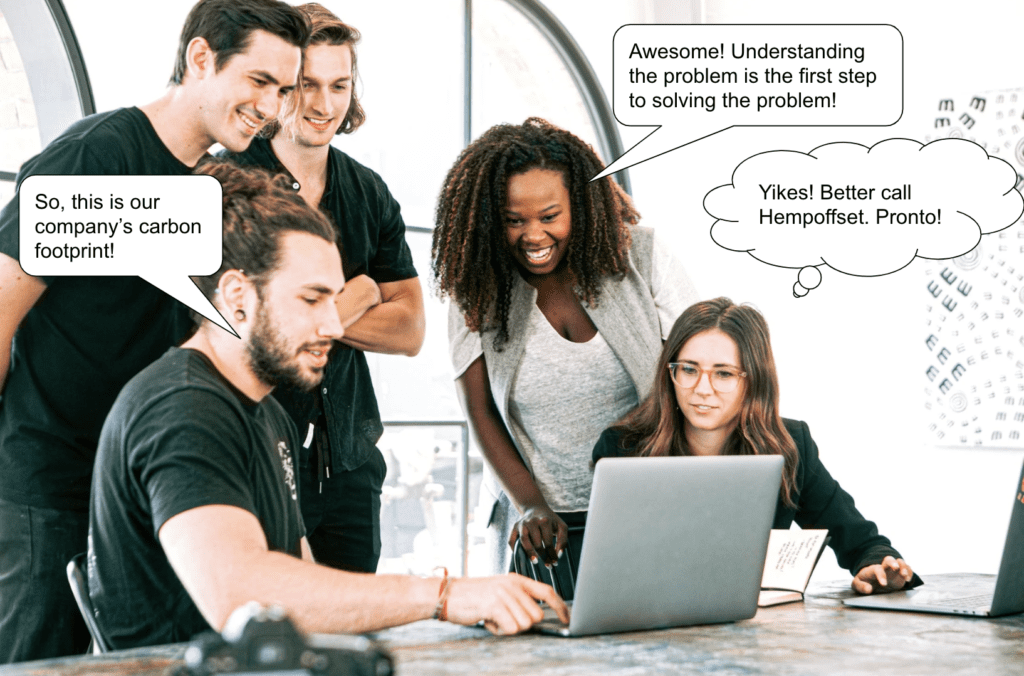 Solve the problem
Contact us to offset your carbon footprint with the most effective carbon credit products on the planet: everything is transparent, fully-considered, and measurable. Best of all, the legacy you'll help create means sustainable homes, schools and clinics all over the world! We're using one problem to solve another. Join us!
Note that this calculator does not include upstream or downstream CO2 emissions caused by your suppliers or products. We can work with you on that.
---
Image credits
Pexels Photo by ANTONI SHKRABA: https://www.pexels.com/photo/people-in-the-office-having-a-meeting-7163354/
---
Latest posts