Our Hemp Carbon Credits Elevate the Air Travel Experience to Net Zero Emissions
Welcome to the Green Age of Aviation. Air travel has become an integral part of our lives, enabling us to connect with loved ones and explore the world. However, with the growing concern over the environmental impact of aviation, and the global aviation industry back to pre-pandemic activity after a bumper summer season, it's the perfect time to revolutionise the way we fly. Today, we are thrilled to introduce our groundbreaking product: Hemp Carbon Credits, available exclusively at Tao Climate, which are designed to help travellers offset the carbon emissions of their flights in real time.
Tao Climate, a leading provider of carbon offset solutions, today announces the launch of its new Hemp Carbon Credits to offset the CO2 emissions of any flight. The credits are designed to help travellers offset the carbon emissions of their flights in real time, and are made from industrial hemp, which is a fast-growing, carbon-negative crop that can capture and store CO2 from the atmosphere.
"We are excited to launch the Green Age of Aviation with our Hemp Carbon Credits to help people offset the CO2 emissions of their flights," said Gary Byrnes, CEO of Tao Climate. "These credits are a real, measurable way for air travellers to reduce their impact on climate change and help rebuild Ukraine with sustainable hempcrete."
The Hemp Carbon Credits are priced at €0.50/kg CO2e, and they can be purchased in any amount. To offset the CO2 emissions of a one-hour flight, a passenger would need to purchase 38 kg of credits.
"We believe that everyone should have the opportunity to offset their flight emissions," said Byrnes. "That's why we have made our Hemp Carbon Credits affordable and accessible to everyone. Unlike traditional offset programs that may take years to show results, Tao Climate Hemp Carbon Credits are removing CO2 from the atmosphere as they are purchased. This means air passengers can enjoy guilt-free, carbon-neutral travel from the moment they take to the skies. Whether it's a short domestic flight or a long-haul international journey, we can now feel great about flying, every time."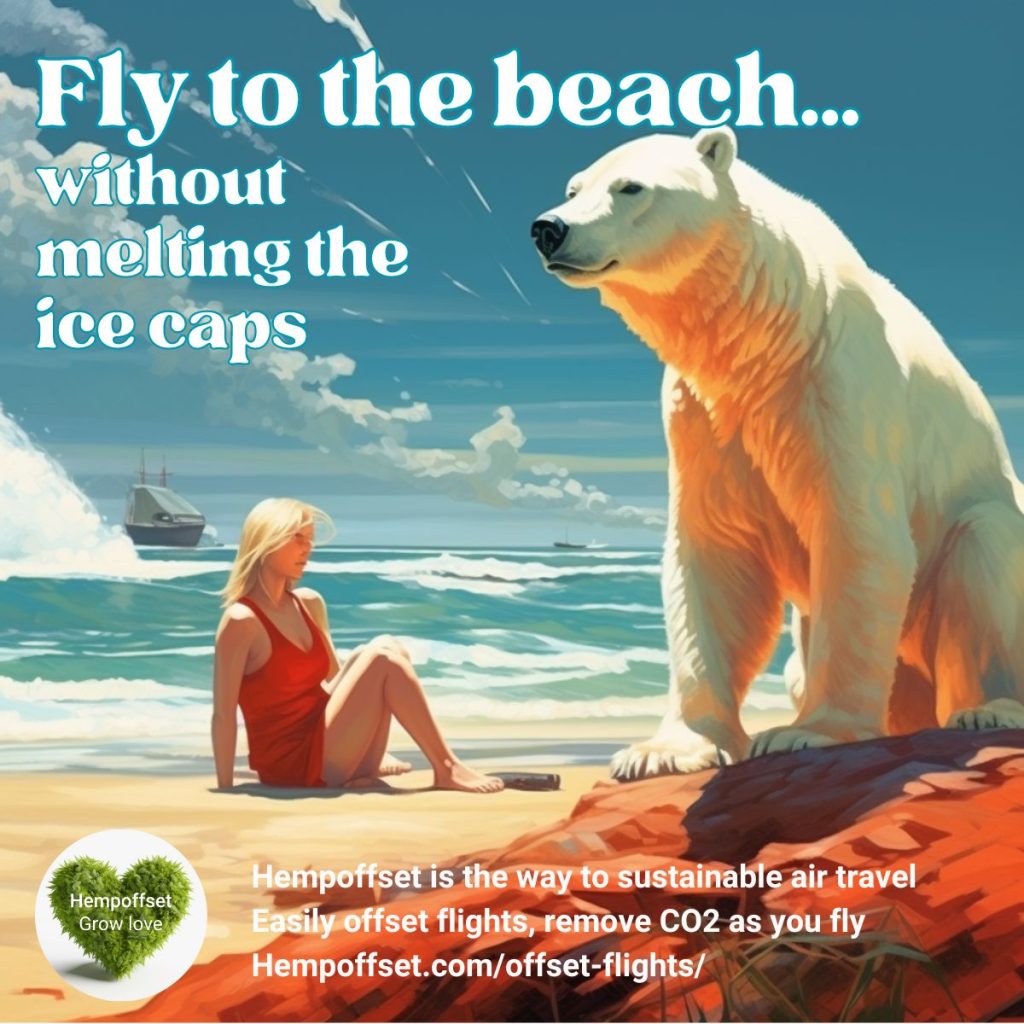 Flight Carbon Calculator
Wondering how many credits are needed to offset a flight? Our user-friendly Flight Carbon Calculator takes the guesswork out of the equation. Simply input the number of hours flown, and instantly know how much CO2 emissions need to be offset. Our calculations are based on solid science and data-driven methodologies, ensuring accuracy and transparency.
Benefits When Offsetting Flights with Tao Climate
When air travellers choose to offset their flight emissions with us, they are taking tangible action to combat aviation's impact on climate change. Beyond the satisfaction of reducing their flight carbon footprint, here are some additional perks our customers will receive:
Supporting Ukraine: The contribution helps us build sustainable hempcrete structures in Ukraine, providing accommodation and rehabilitation services for people affected by the conflict.
Fractional Hemp Carbon Credits: Tao Climate customers will have sole ownership of fractional Hemp Carbon Credits, recorded on our transparent Registry.
Digital Certificate: Receive a digital certificate recognising the flight offset, a testament to the commitment to sustainability.
Green Age of Aviation Badge: Proudly display our digital badge on social media and beyond, showcasing dedication to a greener future.
Climate+ Positive Network Membership: Enjoy limited availability membership in our exclusive customer community, complete with discounts on future flight offset purchases and surprise treats.
Join us in ushering in the Green Age of Aviation and make every flight a force for positive change. To learn more about Tao Climate's Hemp Carbon Credits or to purchase credits, visit taoclimate.com/offset-flights/
Hempoffset is a business of Tao Climate Ltd.
For inquiries about our Flight Offset Hemp Carbon Credits, Tao's Climate+ Positive Network, or any other questions, please contact us at hello@taoclimate.com with 'support' in your subject line.
Are you a commercial or business aviation professional interested in offering our Hemp Carbon Credit products to your passengers? Reach out to Gary Byrnes at gary@taoclimate.com for confidential business inquiries.
Our Methodology for Calculating the Carbon Footprint of Flights
We base our calculations on hours in the air; fuel consumption per hour for a B737-8200 (MAX); industry-recognised carbon footprint per kilogram of jet fuel, and the 2023 average load factor provided by IATA. Our price of just €0.50 per kilogram of CO2e funds the cultivation of industrial hemp, capturing atmospheric carbon, and safely sequestering it in hempcrete buildings for centuries.
Please note:
Different aircraft types have different fuel consumption profiles.
Our calculations are conservative, not accounting for potential higher impacts (X1.9) due to high-altitude emissions.
Airport-related emissions during taxiing and take-off are not included.
Long-haul flights may have proportionately fewer airport-related emissions but compensate with heavier fuel loads.
Choose Tao Climate and embrace a greener way to explore the world
---
About Tao Climate
Hempoffset is a business of Tao Climate, a pioneer in sustainability technology, committed to reducing the carbon footprint of industries and individuals alike. Our innovative Hemp Carbon Credits offer a tangible way to combat climate change while supporting the construction of sustainable housing and infrastructure. Tao Climate is a proud member of the Google Startups for Sustainable Development program. Subscribe to our newsletter for news and discounts.
---
Latest posts, read them all, we promise you'll learn something amazing!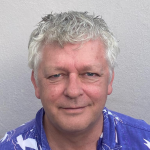 Founder and CEO at Hempoffset.com and TaoClimate.com.
Hempoffset works with hemp growers and makers worldwide, to capture and sequester CO2 at scale, while building a sustainable world.
Tao Climate works with companies and individuals that want to measure, minimise and manage their carbon footprints. Tao Climate is the way to carbon neutral.
We are proud members of the Google Startups for Sustainable Development program.