Your chance to get rich and save the world in the process!
Hempoffset is now live, but this is just the beginning. This site is our MVP (Minimum Valuable Product) and we're going to build on it with defensible blockchain transparency and nextgen UX (User Experience) to make the web experience that will scale hemp growing worldwide. There is a trillion-dollar market opportunity to help the entire world go carbon neutral.
Blackrock CEO Larry Fink: 'The next 1,000 billion-dollar start-ups will be in climate tech.' (More on this…)
Get in touch now for pre-seed
We're using our pre-seed funding (pun intended) to take it to the next level. Pre-seed investors get to join at ground level, be there for the whole, fun ride, and get maximum equity per buck. And we do promise fun, while doing a lot of very serious and important things.
Call founder Gary today on +353 87 249 3051 or email hello@hempoffset.com or use our contact form if you'd like to behold the most awesome investor deck ever created. Just be quick as we'll be closing out this investor round in November 2021, if not before.
Or subscribe to new post alerts
Latest posts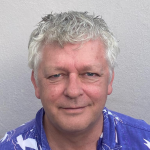 Founder and CEO at Hempoffset.com and TaoClimate.com.
Hempoffset works with hemp growers and makers worldwide, to capture and sequester CO2 at scale, while building a sustainable world.
Tao Climate works with companies and individuals that want to measure, minimise and manage their carbon footprints. Tao Climate is the way to carbon neutral.
We are proud members of the Google Startups for Sustainable Development program.