Earth Day is a time to reflect on our impact on the planet and to take action to protect and preserve it. Here are ten positive things anyone can do for Earth Day 2023 and every day, including supporting hemp growers and makers:
Plant a tree: Trees are essential for absorbing carbon dioxide and producing oxygen. Planting a tree is a simple but effective way to contribute to the health of the planet.
Reduce your plastic use: Plastic pollution is a major problem for our oceans and wildlife. Make an effort to reduce your use of single-use plastics, such as straws, water bottles, and shopping bags.
Support local farmers: Buying locally grown food reduces the carbon footprint associated with transportation and supports sustainable agriculture practices.
Use energy-efficient appliances: Switching to energy-efficient appliances can reduce your carbon footprint and save you money on your energy bills.
Reduce food waste: Food waste is a significant contributor to greenhouse gas emissions. Make an effort to plan meals, buy only what you need, and compost food scraps.
Participate in a beach or park cleanup: Join a community cleanup effort to help remove litter and debris from public spaces.
Support hemp growers and makers: Hemp is a sustainable crop that can be used for a variety of products, including clothing, paper, and building materials. By supporting hemp growers and makers, you can help remove vast quantities of CO2 from the air, and reduce the environmental impact of traditional manufacturing practices.
Reduce your water usage: Conserving water is essential for preserving this precious resource. Take shorter showers, fix leaks, and water your lawn and garden in the early morning, or evening, to reduce evaporation.
Choose eco-friendly products: Look for products that are made from sustainable materials, such as hemp, bamboo or recycled paper, and avoid products with harmful chemicals.
Educate others: Share your knowledge about sustainable practices and encourage others to make positive changes for the planet. Every small action can make a big difference when it comes to protecting the Earth.
By taking these ten positive actions, including supporting hemp growers and makers, anyone can make a positive impact on the health of the planet and contribute to a more sustainable future.
---
Latest posts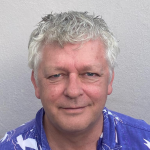 Founder and CEO at Hempoffset.com and TaoClimate.com.
Hempoffset works with hemp growers and makers worldwide, to capture and sequester CO2 at scale, while building a sustainable world.
Tao Climate works with companies and individuals that want to measure, minimise and manage their carbon footprints. Tao Climate is the way to carbon neutral.
We are proud members of the Google Startups for Sustainable Development program.