Registration is easy and secure
We use Shopify to securely host and manage our ecommerce activities, including carbon offset products. When you register with Hempoffset on our Shopify store, you'll have access to your account history and all transactions.
If you already have an account, you can sign in here. You can also request a password reset there.
Chat with our customer support team any time, just use the little green chat icon on the bottom right. It looks like this: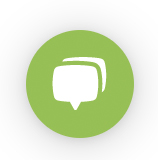 Our Help page includes easy access to support.
Now subscribe to the Hempoffset newsletter, where our shared destiny awaits
Latest posts…