Hemp hope is real, thanks to COP26 action on Article 6
What is this Article 6 of which you speak? It was part of the Paris Agreement from 2015, dealing with carbon markets. There are currently dozens of different carbon markets, in the EU and in China, for example. This agreement enables international sales of Voluntary Carbon Market products, ensuring that carbon offsets are not double-counted. So any person or business can voluntarily pay for carbon offsets anywhere in the world, with full transparency and trust.
This sounds exactly like the Hempoffset plan?
Yes, this is what we wanted. We're glad that our COP26 campaign helped in some small way. We would like to applaud all the COP26 activists and delegates from all over the world for their dedication and perseverance. China and the US are working together on emissions now, and coal will 'phase-down'. Next, we'd like to see hemp biofuel pellets used in coal-burning power stations!
We cannot solve problems with the same thinking we used to create them.

– Albert Einstein
So, what's next for Hempoffset? You are!
We're scaling up our platform for the 2022 hemp seasons, all over the world.
Are you a hemp grower or interested in trying hemp? Grow with us.
Are you a consumer interested in being carbon neutral? Offset with us.
Are you a business interested in carbon neutral operations, including travel, deliveries and power? Let us work for you.
---
Read more
Here's the full text of the UN COP26 outcomes on Article 6 and carbon trading
The Guardian on COP26 negotiations and outcomes
S&P Global on COP26 Article 6 Adoption Opens Door to Billions of Dollars of Investment in Voluntary Carbon Markets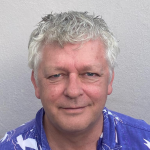 Founder and CEO at Hempoffset.com and TaoClimate.com.
Hempoffset works with hemp growers and makers worldwide, to capture and sequester CO2 at scale, while building a sustainable world.
Tao Climate works with companies and individuals that want to measure, minimise and manage their carbon footprints. Tao Climate is the way to carbon neutral.
We are proud members of the Google Startups for Sustainable Development program.